Well Water Testing: Drinking Water Clinics
Kickoff Meeting
A brief presentation addresses common water quality issues in your area and instructions for collecting water samples from your tap. Water sampling kits are distributed with sampling directions and a short survey about your water supply.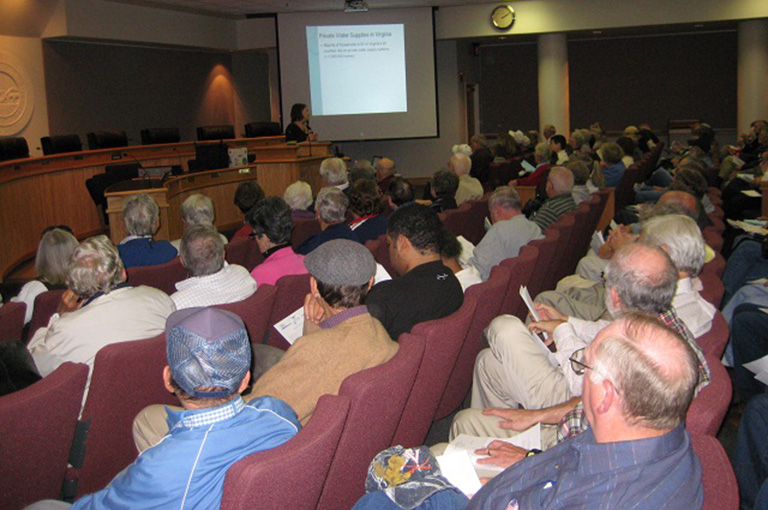 Sample Collection
Collect your samples at home on the specified day and drop off at a convenient location in your county. Follow sampling directions carefully to ensure accurate results. Complete the short survey included with your sample bottles! Samples are transported to the Virginia Tech campus for analysis.
Analysis
Samples are analyzed for the following: iron, manganese, nitrate, lead, arsenic, fluoride, sulfate, pH, total dissolved solids, hardness, sodium, copper, total coliform bacteria and E. Coli bacteria. Water test reports are easy to read and accompanied by a sheet explaining what the numbers mean.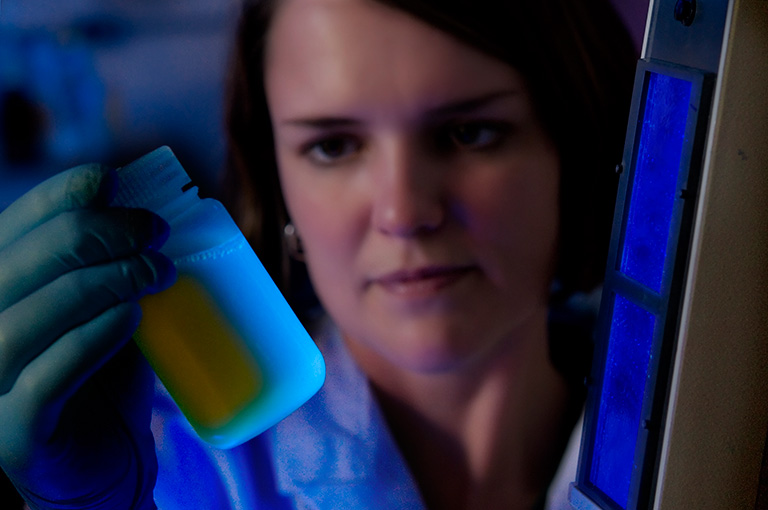 Interpretation Meeting
Participants receive their individual water test results. A presentation explains what the numbers on the test report mean and what options participants may consider to deal with water problems. Experts will be on hand to answer any specific questions you may have about your water and water system.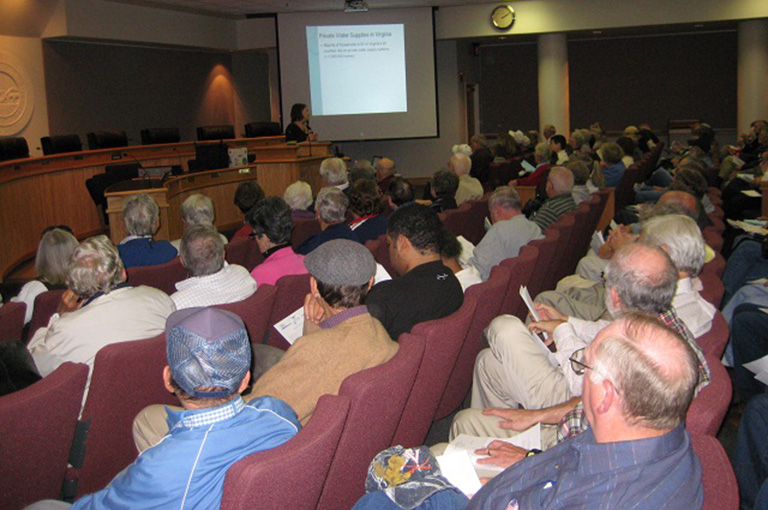 What does it cost?
Participation in a drinking water clinic includes analysis for 14 chemical and bacteriological constituents. Since analysis occurs at our cost recovery lab, the analysis is $65. Comparable analysis at a private commercial lab would cost more than $300.
What if a clinic is not scheduled any time soon in my county?
Unfortunately, our labs on campus are not equipped to handle individual analysis requests, and are only contracted during scheduled VAHWQP drinking water clinics. Contact your local extension office to let them know you are interested in participating in a drinking water clinic. You may access our list of trained Virginia Well Owner Network members for general questions. If you are interested in having your water tested at a private lab, click here for a list of certified laboratories. For additional questions, contact our coordinator.